Perspectives
SK E&S to Acquire 10% Stake in Summit Carbon Solutions
Summit's project is the world's largest carbon capture and storage endeavor that upon completion will store the equivalent of 2.6 million vehicles-worth of CO2 emissions
SK E&S plans to expand Summit's carbon capture technology to additional markets to support the global transition to net-zero
SK E&S, an SK Group energy company, will invest $110 million to acquire a 10% stake in Iowa-based Summit Carbon Solutions, developer of the world's largest carbon capture and storage (CCS) project. The investment is part of SK E&S's strategy of transitioning to cleaner, more environmentally friendly forms of energy.
With fossil fuels still providing the majority of the world's electricity (IEA) and powering most of our transportation, carbon capture projects are integral to reducing greenhouse gas emissions and making meaningful contributions towards achieving net-zero goals. As a strategic investor in Summit, SK E&S aims to expand the company's technology to additional markets to support the development of advanced CCS solutions globally.
Summit is developing a CCS solution focused on the Midwestern region of the U.S. that, upon completion, will be the world's largest project of this type. By 2030, it is expected that Summit will have the capacity to permanently store up to 12 million tons of CO2 every year, the equivalent of removing 2.6 million vehicles from the road annually.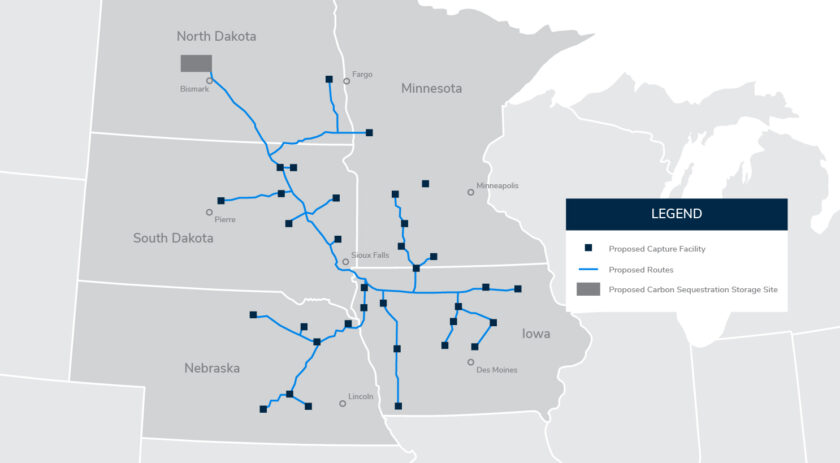 "Carbon capture and storage solutions are an important technology that can directly reduce carbon dioxide generated in the process of employing various energy sources, including biofuels and natural gas," said SK Group Vice Chairman and SK E&S CEO Jeong Joon Yu. "SK E&S is committed to actively supporting low-carbon energy projects in the U.S. to meaningfully contribute to the U.S. government's goal of significantly reducing CO2 emissions by 2030."
SK E&S will join a consortium of investors, including Summit Agricultural Group and Texas Pacific Group, in this round of funding.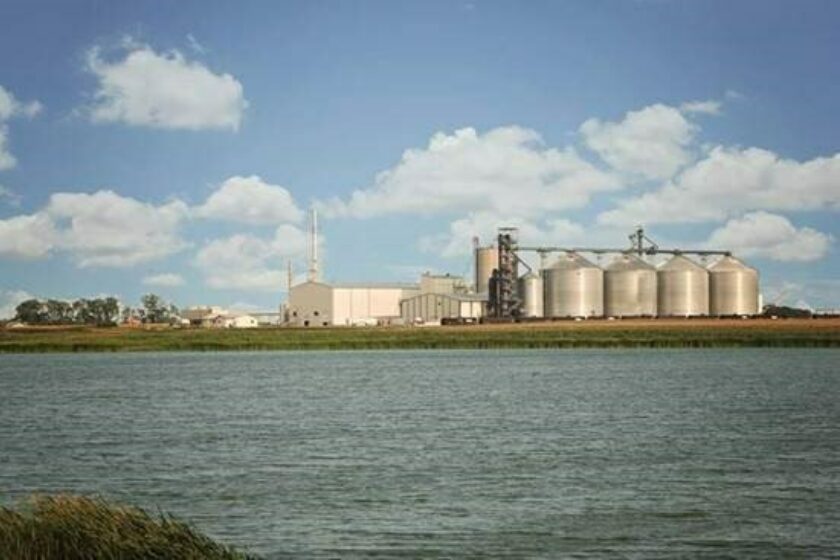 The Role of Carbon Capture Technology
According to the Center for Climate and Energy Solutions, carbon capture, use, and storage technologies can capture more than 90% of CO2 emissions from power plants and industrial facilities. By 2050, carbon capture can achieve 14% of the global greenhouse gas emission reductions.
Summit's project is initially focused on supporting ethanol production in the American Midwest, aiming to help more than 30 facilities be net-zero by 2030. Carbon that is captured at each of these facilities, that span five states, will be compressed and transferred to a permanent underground geologic storage facility in North Dakota.
With its focus on ethanol production, Summit is accelerating the transition towards sustainable, renewable energy by significantly lowering the carbon footprint of bio-refineries and other CO2 emission sources. As net-zero entities, the plants will have access to new and emerging markets that have adopted low carbon fuel standards, supporting the long-term economic viability for this segment of the agricultural industry.
Driving the Future of Net Zero
As part of its goal to become a leading global clean energy and solution provider, SK E&S is investing in a full spectrum of solutions that lower carbon emissions.
In March, SK E&S announced its acquisition of EverCharge, a leading electric vehicle (EV) charging manufacturer and operator in the U.S. In 2021, the company announced a $1.6 billion investment in Latham, N.Y.-based Plug Power, a leading provider of hydrogen fuel cell and fueling solutions for e-mobility. Beyond this investment, the company is committed to building a hydrogen infrastructure that includes the production, distribution and consumption of hydrogen energy.
In the energy storage space, SK E&S acquired last year Key Capture Energy, a leading developer, owner and operator of energy storage projects in the U.S. And in 2020, SK E&S announced an investment and joint-venture with California-based Sunrun to accelerate the adoption of renewables, electrification of homes, and transition to a connected and distributed energy system.
"There is no one solution to reducing carbon emissions and addressing global climate change," Vice Chairman Yu said. "We must utilize an array of solutions together, from carbon capture to alternative energy sources, to guide us on our net-zero journey."
The investment is part of SK Group's broader mission to advance businesses and solutions that lower and eventually eliminate carbon emissions. As a whole, SK Group has committed to investing $85 billion globally to reduce CO2 emissions by 200 million tons by 2030.
For additional details, see the official press release at SK E&S.