Perspectives
For a Sustainable World, We Must Rebuild the Food Chain from the Ground Up
By Moohwan Kim, Executive Vice President, Green Investment Center, SK Inc.
February 17, 2022
The food chain, as it operates now, is not helping the health of our planet. More than one-third of global greenhouse gas emissions caused by human activity can be attributed to the way we produce, process and package food, according to the Food and Agriculture Organization of the United Nations.
The good news is that existing food companies along with new businesses from a range of industries and geographies are rising to the challenge. SK Inc., the strategic investment arm of South Korea's third-largest conglomerate, is one of those new players in this field. In the past year, SK Inc. has invested nearly $100 million in new food companies in the U.S., Europe and Asia.
SK Group may seem an unlikely player in this space. Our companies are best known for their roles in the semiconductor, energy and telecommunications industries. But as we align all businesses and investments with sustainability in mind, the new food space has emerged as a major area for advancing both environmental and economic goals. Experts with the International Monetary Fund have even called on nations to transform the global food chain as an "essential economic activity" that affects everything from climate change to hunger.
It's clear the new food space represents a tremendous opportunity for driving financial growth and positive social impact. Promising new technologies are intersecting with consumer demand, creating conditions for reshaping the entire food industry—and improving how and what we eat.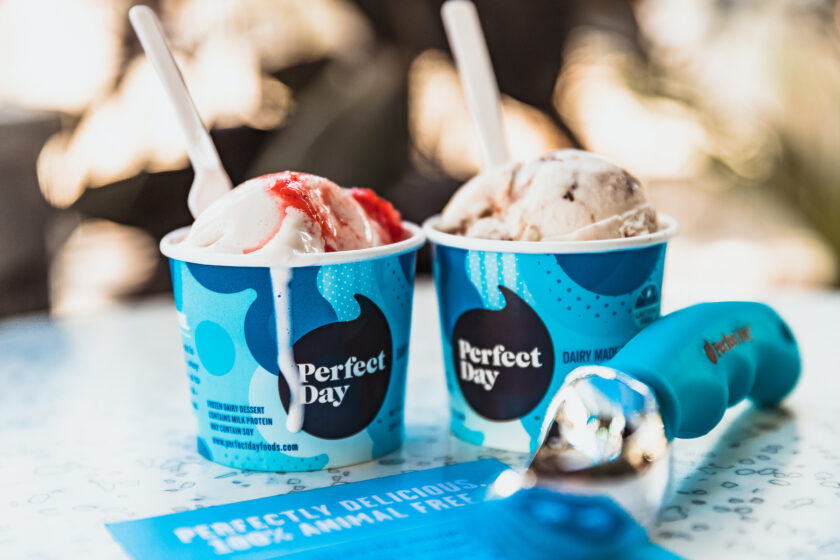 Protein Alternatives Fueling New Food Growth
The new food market is evolving around three key areas: 1) plant-based meat and seafood alternatives; 2) fermentation processes that enable the production of animal-free protein; and 3) cell-based meat and seafood alternatives. Each of these areas is at a different stage of maturity.
Plant-based alternatives already have strong consumer acceptance in some categories, such as dairy alternatives. Companies are exploring new plant-based applications, such as meat and seafood, and have already made significant progress to match the taste and texture of beef, chicken or seafood without extra ingredients and additives.
Fermentation, a centuries-old process being applied in new ways, is also increasingly being used to produce alternative proteins. By creating a core building block of a food through fermentation, companies are able to deliver the taste and nutritional benefits of animal-based counterparts without many of the negative aspects.
Cell-based meat, which is grown in labs using animal cells, has great potential long-term for reshaping food production processes by matching the identical taste and texture of a meat or seafood. This method essentially recreates animal-based alternatives without the negative environmental impacts. In the near-term, these companies may face some regulatory and scalability hurdles, but they'll almost certainly be part of the solution in the years to come.
Ultimately, a range of new methods of growing foods will emerge. In the fermentation space alone, companies already are taking different approaches to creating alternative proteins. Some start-ups are using microbe to create animal-free dairy proteins custom-made for each application. The result is a premium product, like dairy free ice cream, that closely matches the taste and nutrition of its milk-based counterpart but without the downsides of animal farming, cholesterol, hormones and lactose.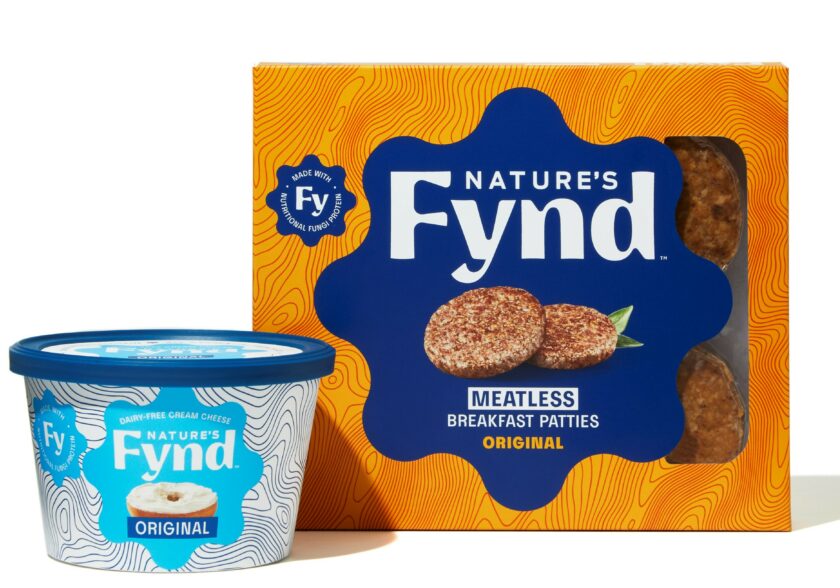 Other startups are capitalizing on the fermentation process by developing versatile alternative proteins from sources such as fungi that can be use in different products. The same animal-free protein can be used in everything from meatless breakfast patties to cream cheese, providing a platform for creating more mass-market products.
Although startups in the new food space are taking different approaches, they have a common formula for success — a low environmental impact, high nutritional value and the capacity to scale up production significantly. The companies that appear poised for growth are committed to food-production processes that both reduce global greenhouse gas emissions and offer compelling health benefits. We see more companies in the plant-based and fermentation categories now able to deliver on these commitments, and we see cell-based food companies rapidly advancing too.
Gaining Consumer Trust
Just as important, we believe consumers are ready for these products. Consumers care deeply about the environment and sustainability, as well as their own personal health. People want to make a positive change in the world. Eating animal-free alternatives is a way for everyone to do their part for the planet and for themselves. They may not be ready to be fully vegan or vegetarian, but flexitarians, those who have a mostly animal-free diet, are on the rise and fueling growth in the market.
Of course, some wonder if technology and food should be combined in the first place. They wonder about meals engineered in a lab and not grown on the farm. That's why the educational aspect of new foods is so important. Food alternatives can only provide a large-scale solution to climate change when they gain consumer trust.
New food companies can do their part by being as transparent as possible about their production processes, as well as explaining to consumers what they are doing and why. Transparency is the best way to give consumers the confidence that the food they eat is both good for them and the planet.
Time is Right for New Food Investments
We believe now is the time to invest in the creation of an enhanced food chain because the new-foods category has the potential to make a meaningful difference in creating a sustainable future for our planet and its citizens. It has the opportunity to join other industries, such as energy and transportation, in dramatically reducing greenhouse gas emissions.
The new-food movement is still in its early stages, but its growth potential is immense. SK plans to be a driving force in that growth, advancing new-food companies as they reshape our global food chain to deliver environmental and societal benefits.
SK Group is one of South Korea's leading conglomerates. SK Group companies have been expanding their presence in the U.S. with multi-billion dollar investments in renewable energy, alternative food sources and sustainable technologies. SK Inc., the strategic investment arm of SK Group, has investments in Perfect Day, Nature's Fynd and Meatless Farm.